Welt was one of the first 5 star characters introduced in Honkai Star Rail. He is character from Imaginary element who follows Nihility path, and today we are gonna talk about how to build him properly with light cone, relic, planar ornament, and recommended stats to get.
Welt role in the party is debuffer: He have skill and ultimate with chance to reduce enemy SPD and delay their action, which greatly effect battlefield. He also able to deal decent amount of damage, making him good sub dps.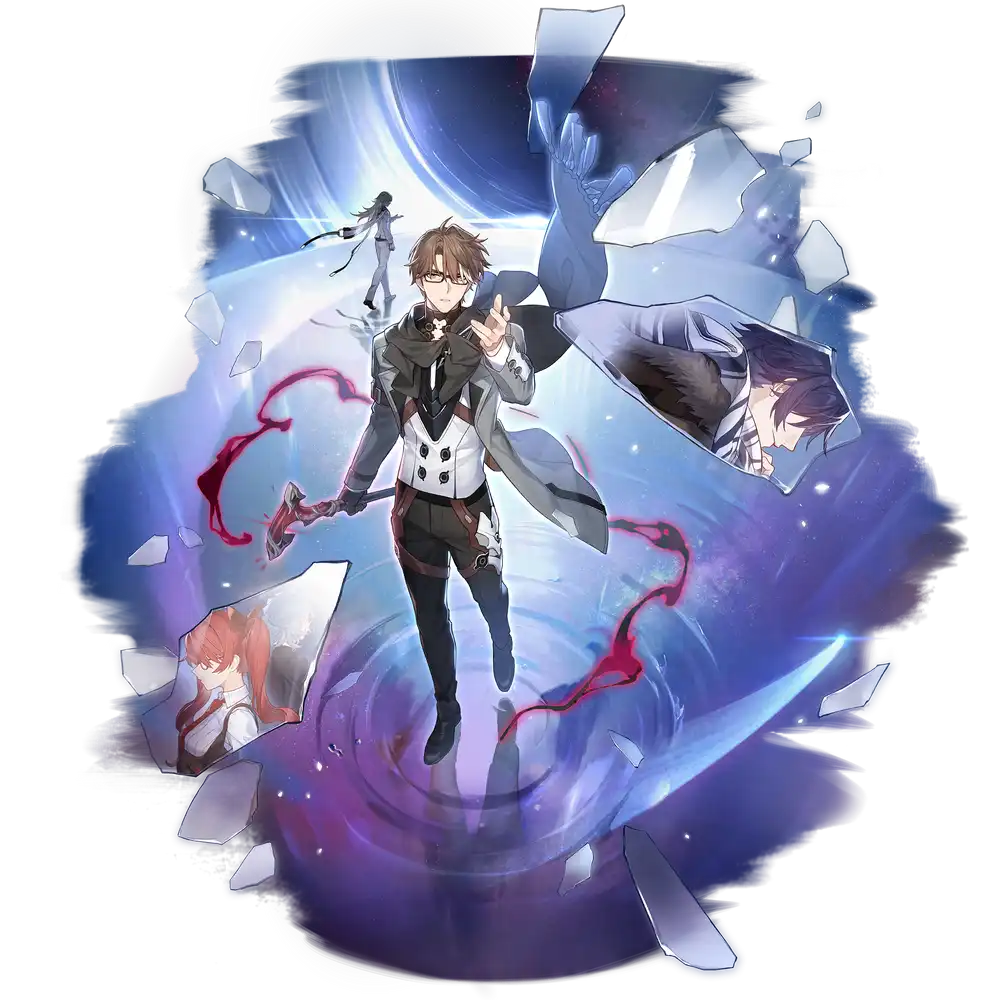 Light Cones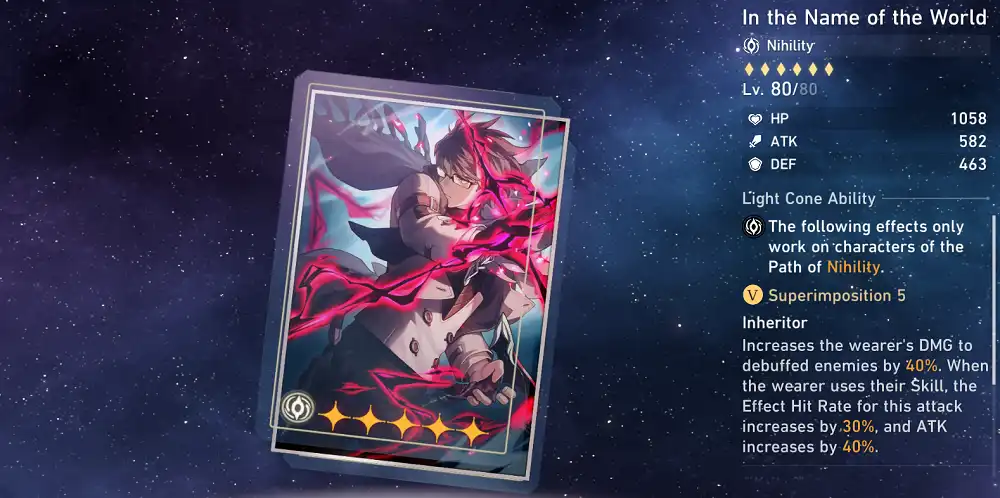 Relics and Planar Ornaments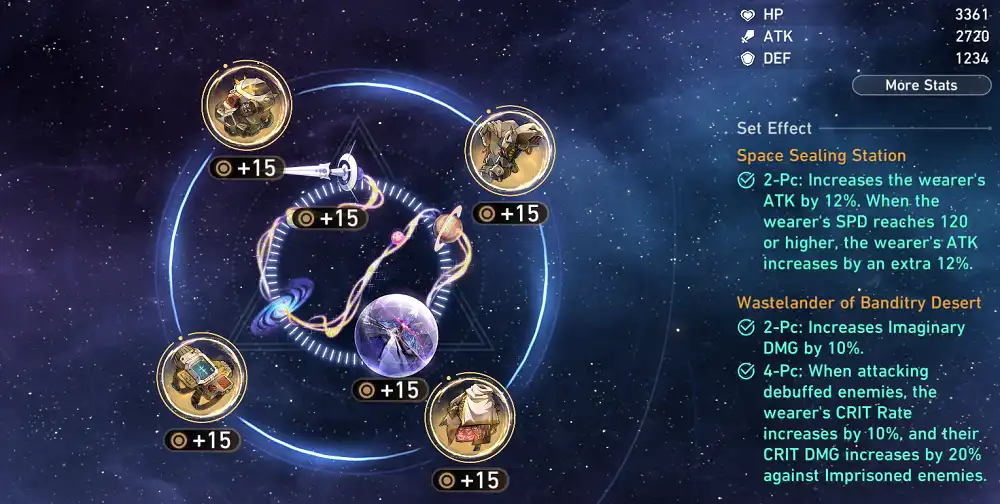 As Imaginary character, of course first recommended relics will be Wastelander of Banditry Desert from Cavern of Corrosion: Path of Conflagration in Stargazer Navalia, Xianzhou Luofu.
4 Wastelander of Banditry Desert
(2) Increases Imaginary DMG by 10%.
(4) When attacking debuffed enemies, the wearer's CRIT Rate increases by 10%, and their CRIT DMG increases by 20% against Imprisoned enemies.
As alternative is Star Rail standard ATK relic:
4 Musketeer of Wild Wheat
(2) ATK increases by 12%.
(4) The wearer's SPD increases by 6% and Basic ATK DMG increases by 10%.
For Planar Ornaments, you can go with Space Sealing Station from Herta Simulated Universe, World 3
| | |
| --- | --- |
| Space Sealing Station | (2) Increases the wearer's ATK by 12%. When the wearer's SPD reaches 120 or higher, the wearer's ATK increases by an extra 12%. |
Or go with Pan-Galactic Commercial Enterprise from Herta Simulated Universe, World 5.
| | |
| --- | --- |
| Pan-Galactic Commercial Enterprise | (2) Increases the wearer's Effect Hit Rate by 10%. Meanwhile, the wearer's ATK increases by an amount that is equal to 25% of the current Effect Hit Rate, up to a maximum of 25%. |
| Body | Feet | Planar Sphere | Link Rope |
| --- | --- | --- | --- |
| CRIT Rate | SPD | Imaginary DMG | Energy Regeneration Rate/ATK% |
Substats
Effect Hit Rate > CRIT Rate > CRIT DMG > SPD > ATK%
Team for Welt?
For player who get Welt from first 50 rolls, you can go with team format consisting of all free characters from the game:
Use him in team with Blade as main dps, Bronya as buffer, and Luocha as healer:
Same team but instead using Imbibitor Lunae as main damage dealer.
And so on.