Charlotte character has been introduced during TCG related event few patches ago. She is fountaine photo journalist, and as playable character she can fill support and healer slot or dps, if you want to.
It's easy to build her since her healing scales off ATK. You can focus building her whether it's as healer with high burst uptime or dps which focuses more spamming Cryo attack. But for today, irvgame will focus on Charlotte build as healer and support.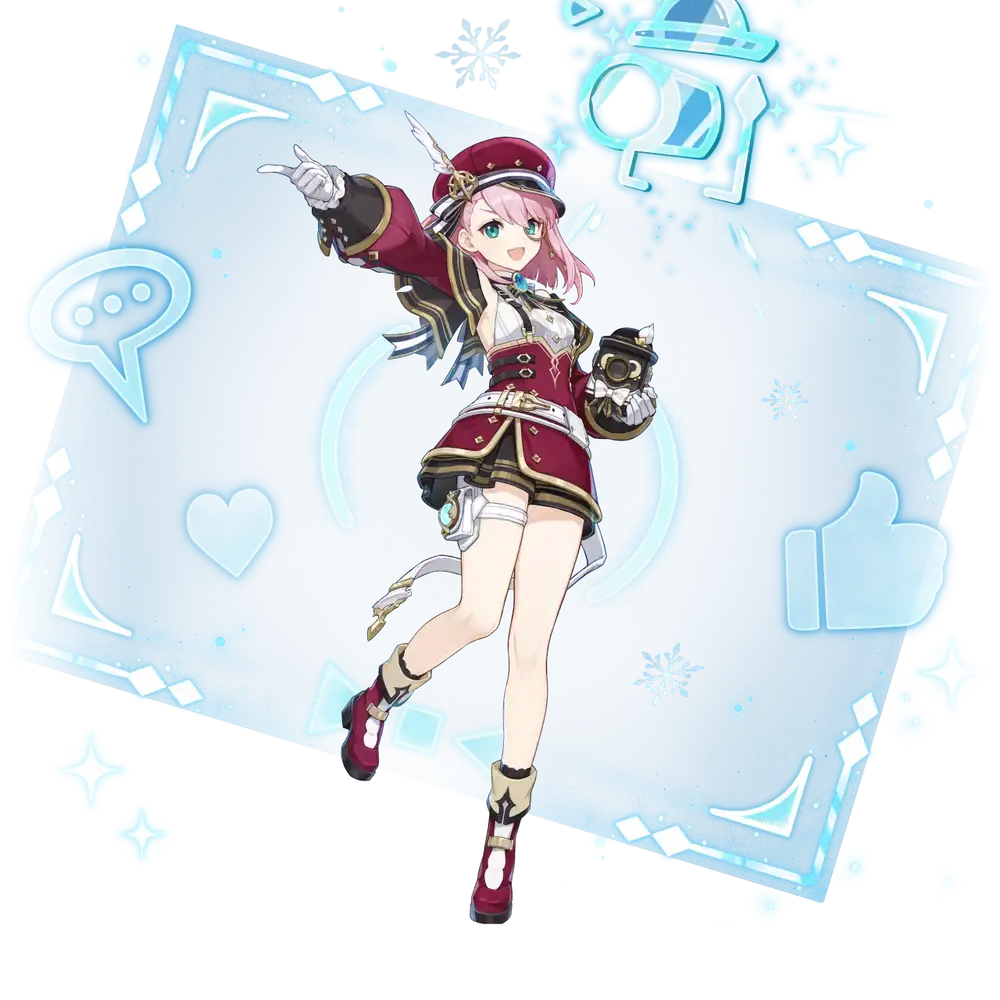 Charlotte as support only on field when she need to throw her Elemental Burst and Skill, so leveling Normal ATK isn't really necessary for support build.
Talent Priority
Elemental Burst > Elemental Skill > Normal Attack
Weapons
For weapon, your priority will be getting weapon with Energy Recharge substats. Especially if you plan to use Charlotte in same team as Furina since she have HP drain mechanics for the entire team, you will need at least 200% Energy Recharge for Charlotte for more reliable burst uptime.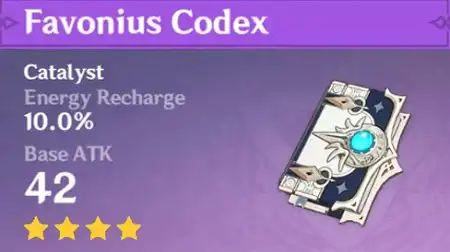 Other weapon with ATK or other extra buff can be considered if you already have battery in the team.
Favonius Codex: Reliable weapon for both Charlotte and entire team energy needs, require CRIT Rate circlet for reliable proc. Best to use in team with 2 Cryo for elemental resonance bonus: +15% CRIT Rate.
Prototype Amber: Good weapon with energy regeneration and HP regeneration. Especially good in Furina team to mitigate HP drain mechanics.
Oathsworn Eye: Weapon with both ATK and Energy Recharge (after skill), only obtainable from past Enkanomiya event.
Thrilling Tales of Dragon Slayers: Huge ATK buff for character switched after Charlotte, recommended to use if you also equip 4 Noblesse Oblige for all out teammate buffs. Not helping when it comes to Energy Recharge needs.
Artifacts
If you want Charlotte to also supporting as buffer for ATK scaling dps character, you can go either with 4 Millelith or 4 Noblesse:
4 Tenacity of The Millelith
(2) HP Increased by 20%.
(4) When an Elemental Skill hits an opponent, the ATK of all nearby party members is increased by 20% and their Shield Strength is increased by 30% for 3s. This effect can be triggered once every 0.5s. This effect can still be triggered even when the character who is using this artifact set is not on the field
OR
4 Noblesse Oblige
(2) Elemental Burst DMG +20%.
(4) Using an Elemental Burst increases all party members' ATK by 20% for 12s. This effect cannot stack.
If you want her to solely focus on healing, you can go with 4 Ocean Hued Clam or 4 Maiden Beloved:
4 Ocean Hued Clam
(2) Healing Bonus +15%.
(4) Too long to be shown here. TLDR, it's good for healing + additional damage.
OR
4 Maiden Beloved
(2) Character Healing Effectiveness +15%.
(4) Using an Elemental Skill or Burst increases healing received by all party members by 20% for 10s.
Artifact Stats
| Sand | Goblet | Circlet |
| --- | --- | --- |
| ATK%/Energy Recharge% | ATK% | ATK%/Healing Bonus%/CRIT Rate% (favonius) |
Substats
Energy Recharge% > ATK%> CRIT Rate (favo) > ATK > Other
Team for Charlotte?
As healer and support, she can fit in many team especially team related with Freeze. For example, let's go with freeze team with Furina as sub dps, Ayaka as main dps, and Kazuha as swirl support.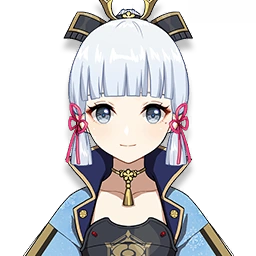 Next, Frozen Bloom or Fridge Bloom taking advantage of the fact that there's no reaction happening when Cryo and Anemo met Dendro, allowing to deal multiple instance of damage.
Usually consisting of 1 dendro, 1 cryo, 1 hydro enabler, and 1 utility (shield, healing,swirl). In this example, we are using Nahida, Charlotte, Barbara (EM),and Sucrose.