Fire Trailblazer Build – Just like in Genshin Impact, the main character in Honkai Star Rail (Trailblazer) can also change their element. Additionally, changing the element also automatically alters the character's Path or type.
Currently, Trailblazer has access to two elemental and Path combinations: Physical/Destruction and Fire/Preservation.
Due to the availability of better options, the Physical/Destruction type of Trailblazer usually doesn't find a prominent place in a team.
However, Fire/Preservation can be a solid choice for a tank role, especially considering the limited availability of Preservation characters at the moment.
Best Light Cones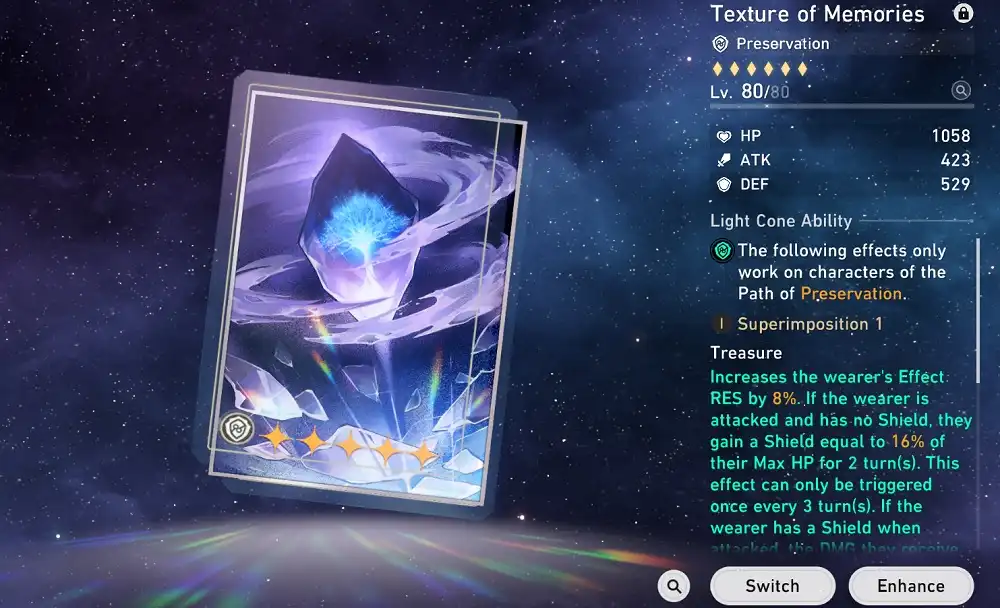 Fire Trailblazer possesses a skill that can aggro enemy, making it the sole target of enemies. This means it when it comes to stats they will needs additional defense and shields to absorb as much damage as possible to protect other party member.
Relic and Planar Ornaments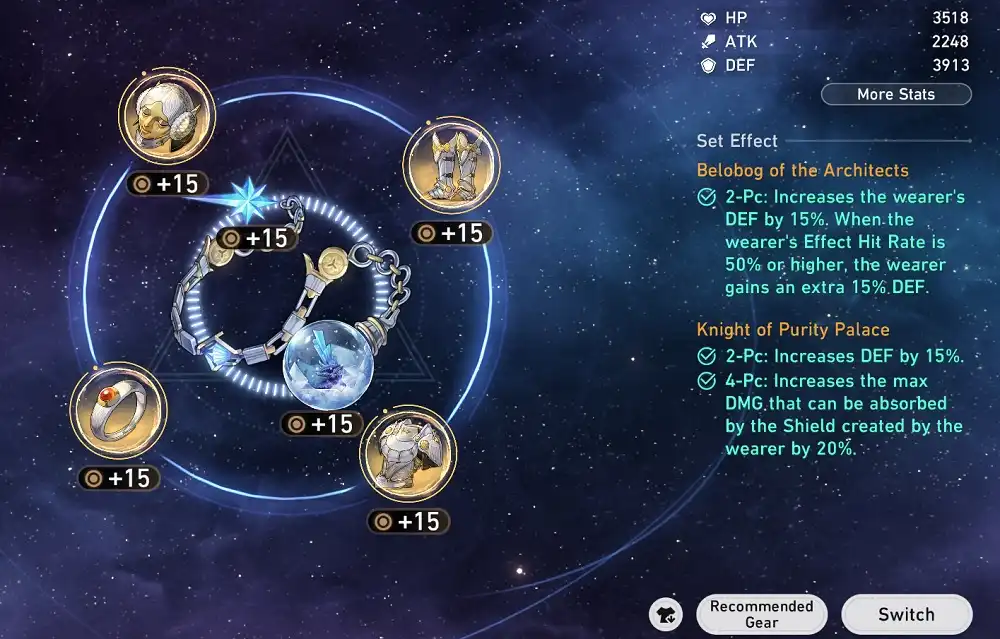 As I said before, Fire Trailblazer primarily needs to increase its Defense to withstand attacks from all enemies. Therefore, for Relics, you only need to focus on finding stats like Defense and perhaps a bit of Speed to be able to use Skills from the start.
For both Relic and Planar sets, these two sets are definitely ideal options:
Relic sets: Knight of Purity Palace from Cavern of Corrosion: Path of Holy Hymn in Cloudford, Xianzhou Luofu.
Knight of Purity Palace
(2) Increases DEF by 15%.
(4) Increases the max DMG that can be absorbed by the shield created by the wearer by 20%.
For Planar sphere and link rope, the best will be Belobog of the Architects with it's defense focused stats. You can get this planar ornament from Herta Simulated Universe World 6.
| | |
| --- | --- |
| Belobog of the Architects | (2) Increases the wearer's DEF by 15%. When the wearer's Effect Hit Rate is 50% or higher, the wearer gains an extra 15% DEF. |
As for stats and substats, DEF definitely take priority compared to other stats.
| Body | Feet | Planar Sphere | Link Rope |
| --- | --- | --- | --- |
| DEF% | Speed | DEF% | Energy Regen Rate |
Substats
Speed > DEF% > HP%
Team for Fire Trailblazer?
Preservation Trailblazer is a character capable of drawing enemy aggro and creating own shield. Both of these abilities are sought after in Preservation/tank characters. That's why it can be included in any party.
If there's any specific party that need Fire Trailblazer, I think it will be mono fire element with Himeko as AoE DPS, Asta as speed buffer, and Silver Wolf as debuffer.
How to use Preservation Trailblazer?
Playing Preservation Trailblazer is also very straightforward. Your main focus is to use its Skill to provoke enemy attacks. If you have enough Magma Will stacks, you might be able to use normal attacks. Its Ultimate can also be used whenever it's available.