Himeko is one of the initial 5-star characters introduced in Honkai Star Rail. She is an Erudition character with the fire element.
Interestingly, Himeko's AoE effect which is the hallmark of Erudition characters is in her Follow Up Attack, not her skill. Not only that, the unique way to trigger the Follow Up Attack makes her a bit less flexible.
However, this doesn't mean that Himeko is a weak character. As long as you have a variety of strong characters that can be rotated as needed, she can always be a reliable sub-DPS.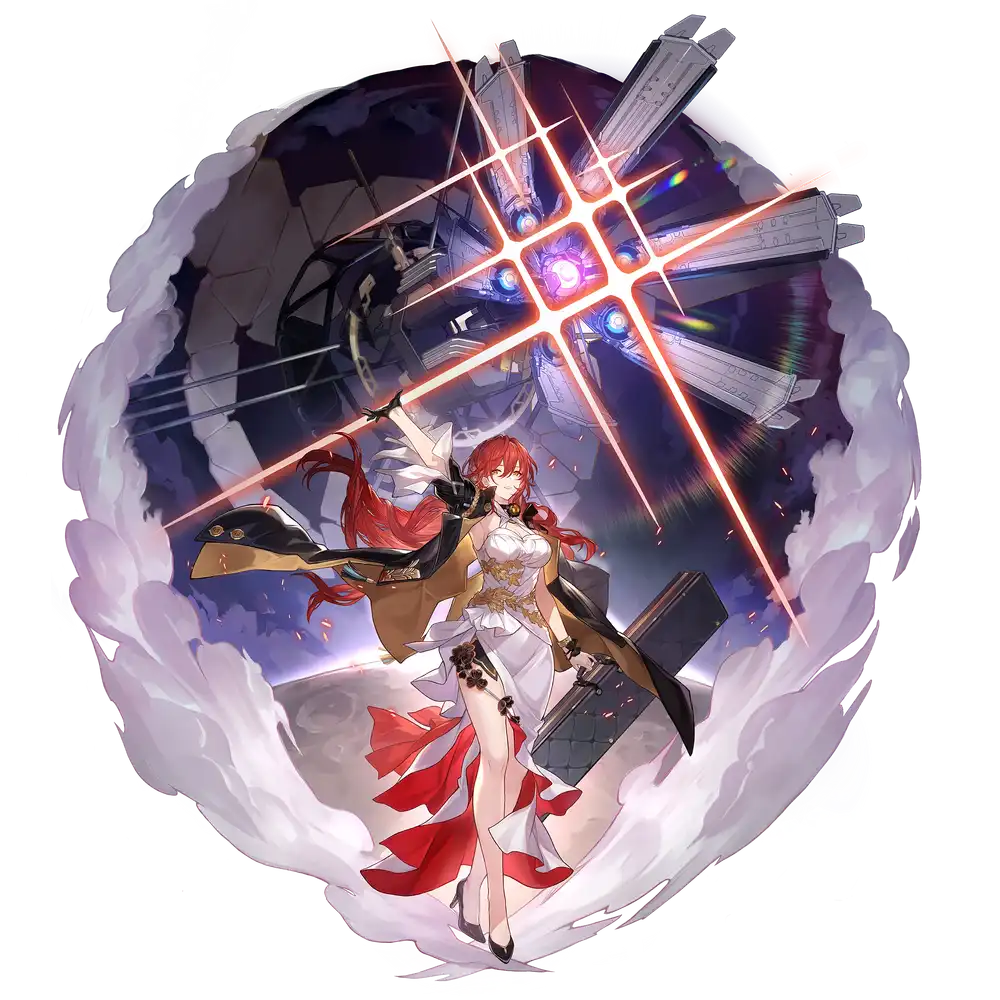 Best Light Cones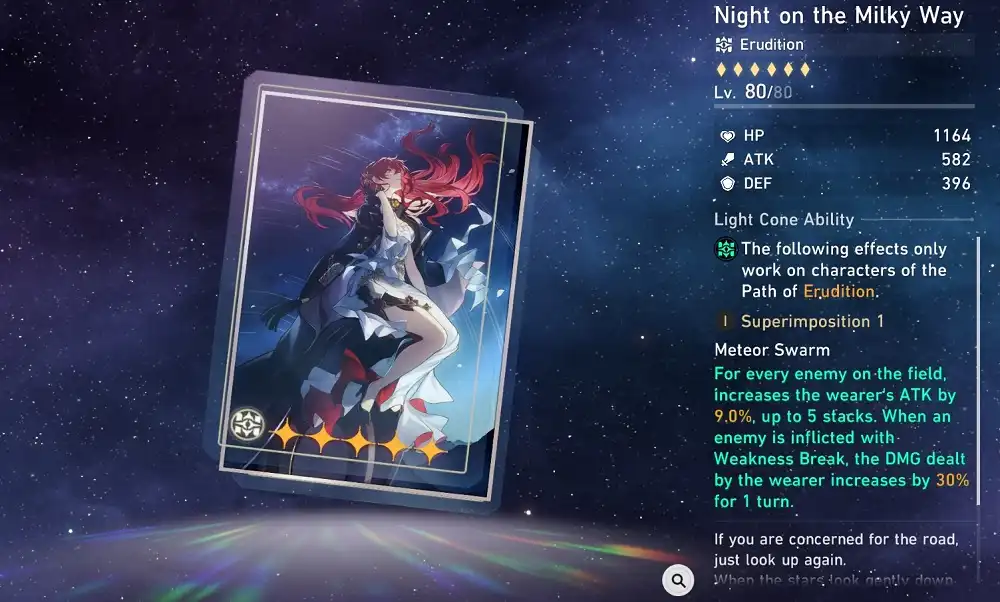 Himeko's main source of damage comes from her follow up attack. Unfortunately, there aren't many Light Cone options that cater to this need. Therefore, you can look for a Light Cone that enhances her damage.
Relic and Planar Ornament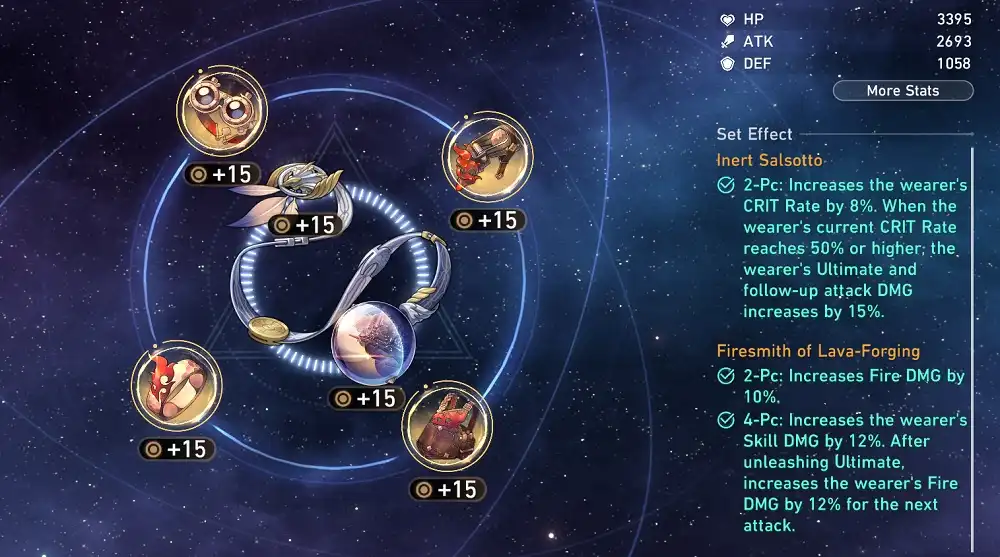 Since Himeko's role is to deal damage as dps, the stats you should prioritize for her relic are Attack, Critical, and Fire Damage. You can also consider getting Speed and Energy Regen Rate.
As for the set, you only have one choice: Firesmith of Lava Forging from Cavern of Corrosion: Path of Conflagration in Stargazer Navalia, Xianzhou Luofu.
4 Firesmith of Lava Forging
(2) Increases Fire DMG by 10%.
(4) Increases the wearer's Skill DMG by 12%. After unleashing Ultimate, increases the wearer's Fire DMG by 12% for next attack.
For planar sphere and link rope, you can go for Inert Salsotto which have sub-effect to increase follow up attack damage.
| | |
| --- | --- |
| Inert Salsotto | (2) Increases the wearer's CRIT Rate by 8%. When the wearer's current CRIT Rate reaches 50% or higher, the wearer's Ultimate and follow-up attack DMG increases by 15%. |
As for substats:
| Body | Feet | Planar Sphere | Link Rope |
| --- | --- | --- | --- |
| CRIT Rate | Speed/ATK% | Fire DMG | ATK% |
Team for Himeko?
Recommended team to build for Himeko is Fire team with all members except for Himeko can be obtained for free in the early story. For this team, your lineup will be like this
If you don't have Silver Wolf, you can replace her with healer like Natasha or Bailu.