Sushang's is single target Physical DPS in Honkai Star Rail. Her uniqueness lies in being one of the few Physical DPS characters available in Honkai Star Rail, with a specialization in single-target damage as The Hunt type. Playing Sushang requires an adaptable team and the ability to rotate characters effectively.
If you haven't been fortunate enough to obtain strong DPS characters like Seele, Sushang can serve as a temporary alternative until you acquire a better DPS option. However, you need to form a suitable team around her as well.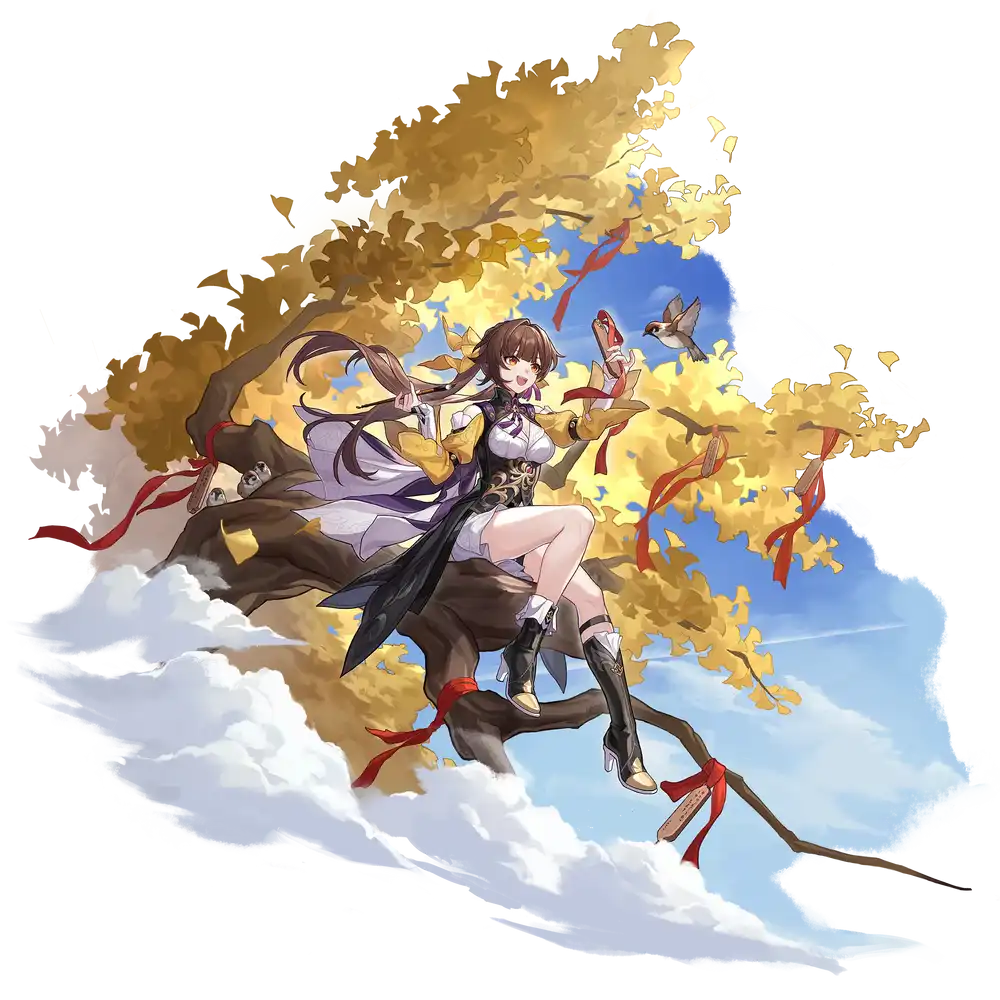 Best Light Cones for Sushang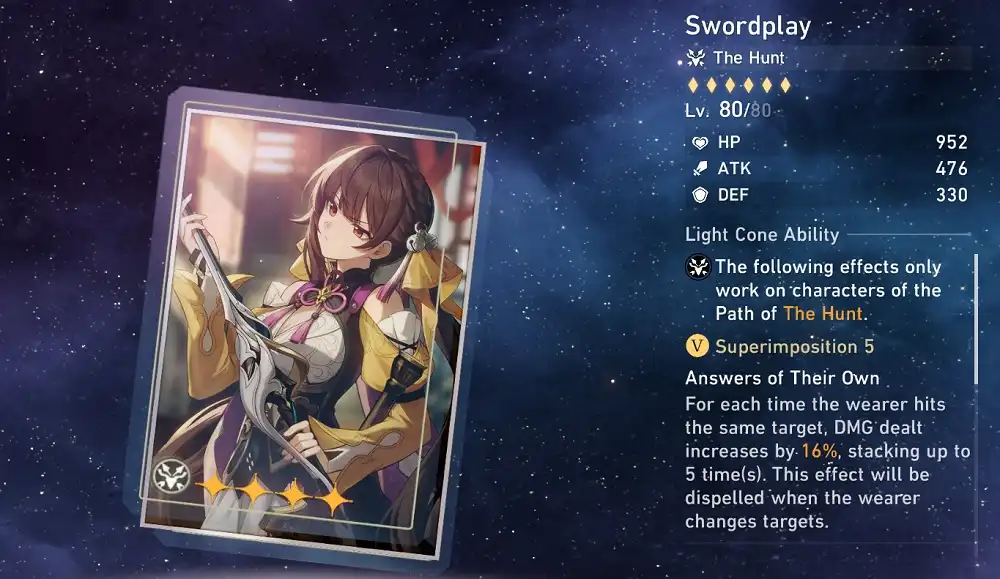 The main gameplay focus of Sushang revolves around Weakness Break, which occurs when you break an enemy's toughness or white bar. However, since The Hunt's Light Cones don't center around that effect, you simply need to look for a Light Cone that increases damage.
Taking that into account, here's some light cones for Sushang that you can use:
Relic and Planar Ornament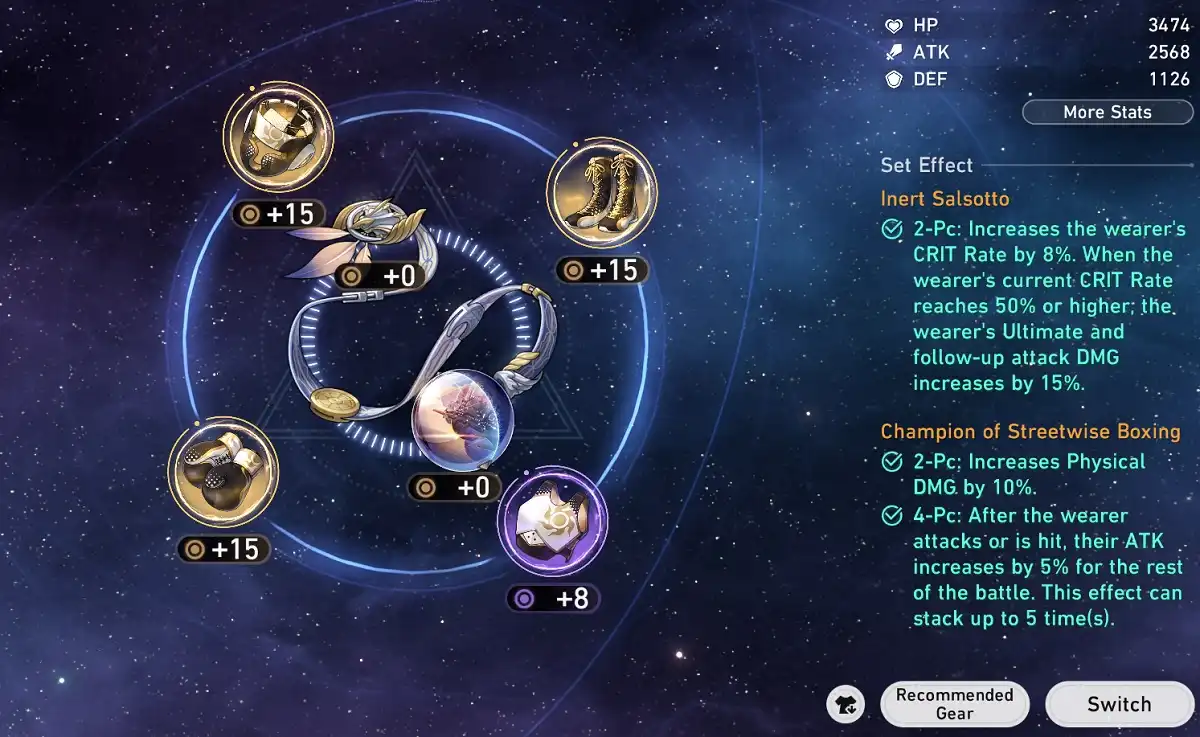 For Sushang's Relic, you'll certainly need stats like Attack, Critical, and Speed. However, to make her skillset work effectively, you might also need a bit of Break Effect and Effect Hit Rate as well. This is to ensure that her talent and Skills function more consistently.
She is Physical damage dealer so your first choice will be Champion of Streetwise Boxing relic sets which can be obtained from Cavern of Corrosion: Path of Jabbing Punch in in Silvermane Guard Restricted Zone, Jarilo-VI.
If you are still in early game and just arrived in Jarilo VI, you can bought this 4 star variant from merchant in Boulder Town using shield currency.
Champion of Streetwise Boxing
(2) Increases Physical DMG by 10%.
(4) After the wearer attacks or is hit, their ATK increases by 5% for the rest of the battle. This effect can stack up to 5 time(s).
For Planar Ornament, you can use Inert Salsotto from Herta Simulated Universe World 6.
| | |
| --- | --- |
| Inert Salsotto | (2) Increases the wearer's CRIT Rate by 8%. When the wearer's current CRIT Rate reaches 50% or higher, the wearer's Ultimate and follow-up attack DMG increases by 15%. |
With following stats:
| Body | Feet | Planar Sphere | Link Rope |
| --- | --- | --- | --- |
| CRIT Rate | Speed/ATK% | Physical DMG | ATK% |
and Substats:
Substats
Crit DMG = CRIT Rate > ATK% > Speed
Team for Sushang?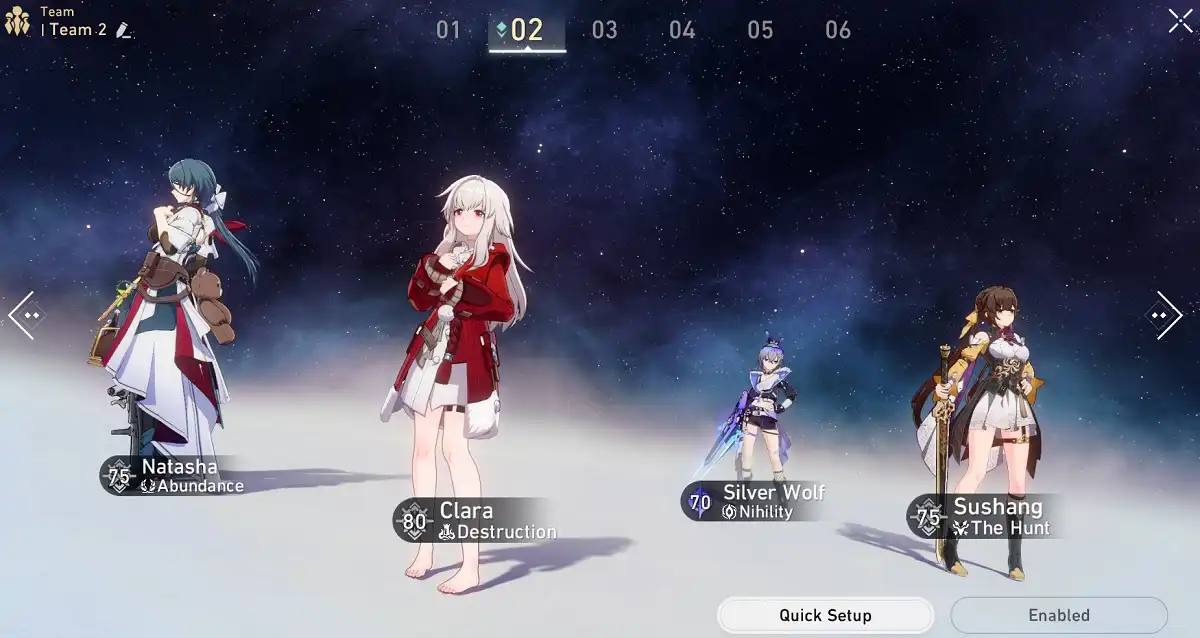 As I mentioned above, Sushang's damage potential is only achieved when you perform Weakness Break or break the opponent's Toughness. Of course, in one combat encounter, you will encounter more than one or two types of enemies. Sometimes, some enemies may not have weaknesses that match with Sushang.
Because of this, the best team for Sushang is one that can cover three or four elements. Youn can use her as breaker and sub dps in safe-regular party with healer and tank. For example:
For more solid team, in this case I will use Mono Physical as example. You can run Sushang as sub dps along with Clara as main dps, Natasha as healer, and Silver Wolf as debuffer. To put it simply, team with 3 Physical member and SW as ultimate debuffer.
How to Use Sushang?
Playing Sushang is also not difficult. In almost every turn, you want to use her Skill. Always target enemies that have already suffered Weakness Break so that Sushang's Skill can deal maximum damage.
Ideally, you want to have at least one enemy that has suffered Weakness Break in every turn.