Wriothesley the warden of Fortress of Meropide is our new character in this new patch. He have Cryo vision with animation moveset of boxer. I love his fighting animation, kinda remind me of Gipsy Danger elbow rocket from Pacific Rim or Yang from RWBY.
Wriothesley playstyle centered around his enhanced cryo infused attack and HP draining mechanics just like recent characters from Fountaine, or even Honkai Star Rail: Jingliu and Blade.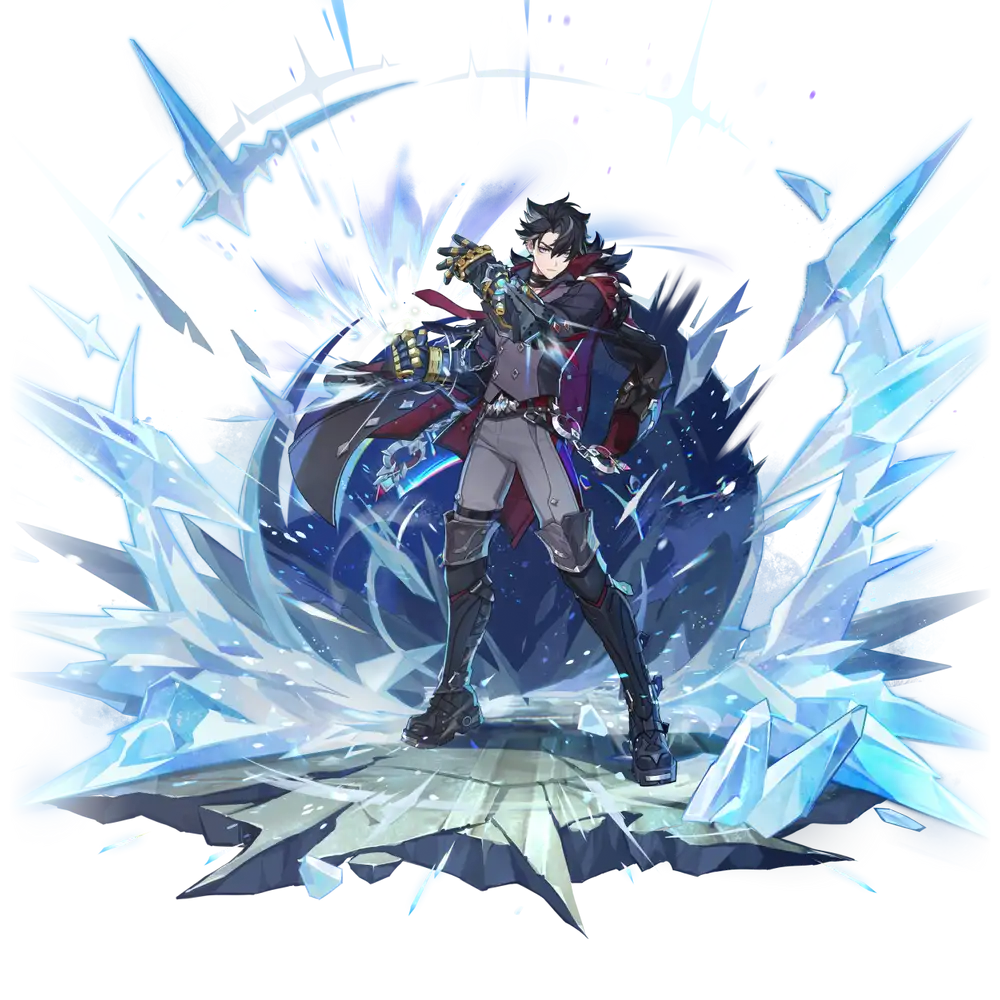 Talent Priority
Normal Attack > Elemental Skill > Elemental Burst
Weapons
Cashflow Supervision is the best weapon for him, it's his signature weapon after all. This weapon have CRIT Rate substats and passive that compliment his HP increase and decrease mechanics.
Worst scenario, you can go with Flowing Purity from forging table. Easy to max as long has you have required midlander catalyst billet.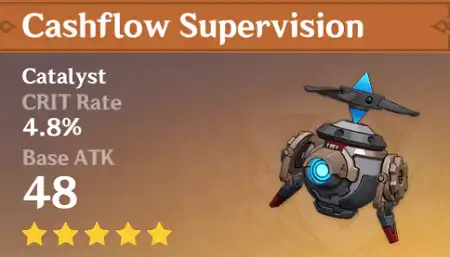 Artifacts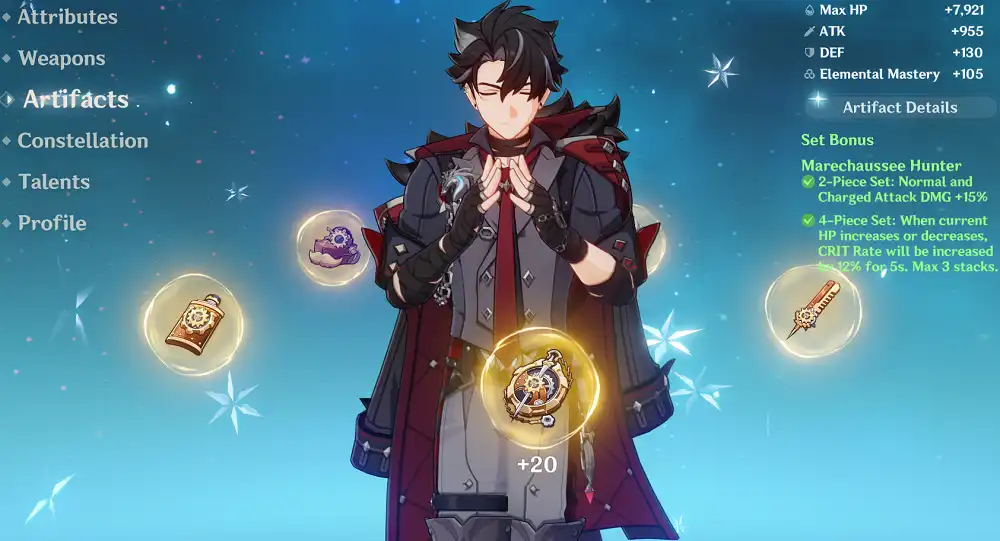 Best: Marechaussee Hunter is the new artifact from Fountaine, with set bonus specifically used by character like Wriothesley, Neuvilette, and Lyney:
4 Marechaussee Hunter
(2) Normal and Charged Attack DMG +15%.
(4) When current HP increases or decreases, CRIT Rate will be increased by 12% for 5s. Max 3 stacks.
Second best is always-default artifact set for Cryo dps character: 4 Blizzard Strayer
4 Blizzard Strayer
(2) Cryo DMG Bonus +15%.
(4) When a character attacks an opponent affected by Cryo, their CRIT Rate is increased by 20%. If the opponent is Frozen, CRIT Rate is increased by an additional 20%.
Other 4 artifact set with set bonus affecting Normal ATK, Charged Attack, ATK Speed:
4 Shimenawa Reminiscence: High Normal and Charged ATK bonus with price of energy drain.
4 Vermillion Hereafter: ATK buff that requires burst in the start of rotation, use this if you want to prioritize Elemental Burst.
4 Desert Pavilion: Bonus for ATK, SPD, and Normal/Charged Attack DMG.
Other more flexible option, combination of 2 set:
(2) Marechaussee Hunter: Normal and Charged Attack DMG +15%.
(2) Blizzard Strayer: Cryo DMG Bonus +15%.
(2) ATK + 18%: Gladiator's Finale, Echoes of an Offering, and Shimenawa's Reminiscence
Artifact Stats
| Sand | Goblet | Circlet |
| --- | --- | --- |
| ATK% | Cryo DMG Bonus% | CRIT DMG% |
Substats
CRIT Rate% >CRIT DMG% > ATK% > Energy Recharge%
Team for Wriothesley?
Wriothesley Normal and Charged Attack during enhanced state will reduce his HP around 4.5% per hit and your priority is to keep his HP around 50-60% while spamming attack.
Because of this, you will need to bring healer in his team. You can go with Bennet who also cover ATK buff, Jean 4 Viridescent for elemental res shred, Mika who can also buff ATK SPD, etc.
Other than that, go for other type of support like hydro character to trigger freeze, character with Normal ATK bonus, Cryo buffer, shield, etc. For example: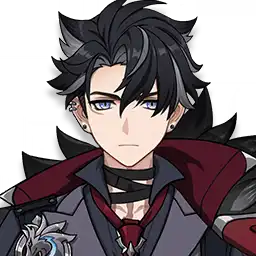 Fridge Bloom, Reverse Melt, Mono Cryo also work. More team will be added in the future.