Fading Twilight is 4 star bow with Energy Recharge substats. This bow and all it's refinement material only obtainable from past event: Realms of Guile and War (Genshin Impact 2.7).
Mine fletching the white snow falling, my bulls-eye the first light dawning.
Has three states: Evergleam, Afterglow, and Dawnblaze which increase DMG dealt by (6%/10%/14%)/(7.5%/12.5%/17.5%)/(9%/15%/21%)/(10.5%/17.5%/24.5%)/(12%/20%/28%) respectively.

When attacks hit opponents, this weapon will switch to the next state. This weapon can change states once every 7s. The character equipping this weapon can still trigger the state switch while not on the field.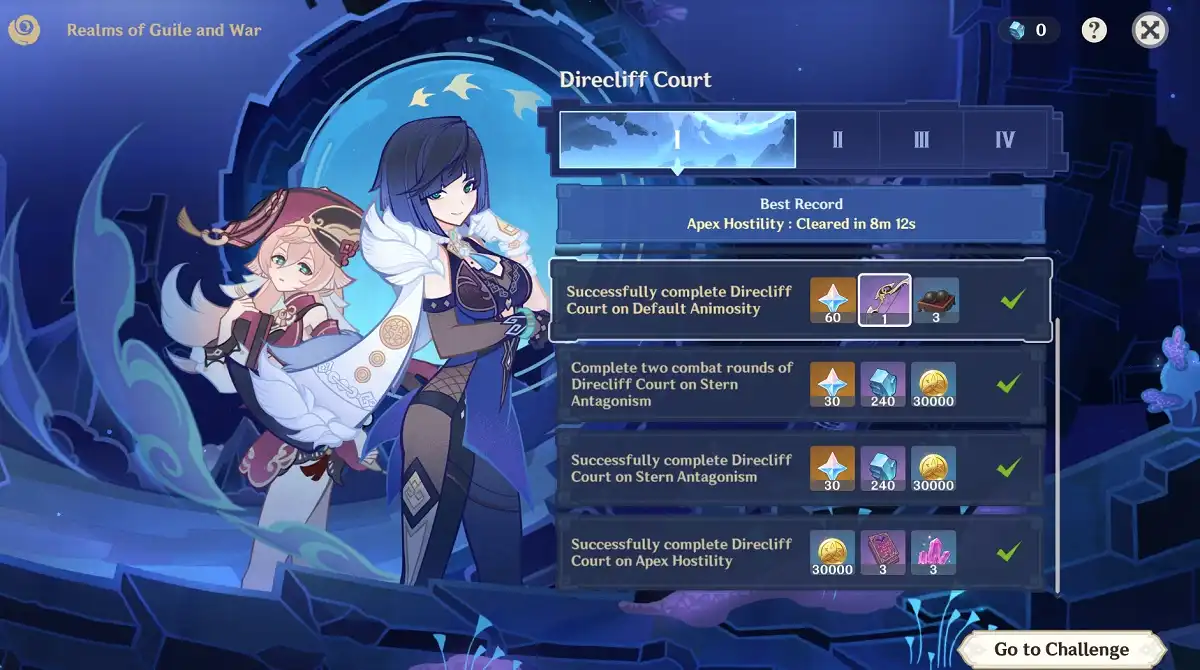 Upgrade Materials
150.000 mora.
Weapon Ascension material: Grain of Aerosiderite x3, Piece of Aerosiderite x9, Bit of Aerosiderite x9, and Chunk of Aerosiderite x4 from Hidden Palace of Lianshan Formula in Liyue.
Common Material 1: Hunter's Sacrificial Knife x15, Agent's Sacrificial Knife x18, and Inspector's Sacrificial Knife x27 dropped by Fatui Pyro Agents.
Common Material 2: Divining Scroll x10, Sealed Scroll x15 and Forbidden Curse Scroll x18 dropped by All elemental type of Samachurls scattered across the world of Teyvat.
Who is Fading Twilight Good For?
Fading Twilight have Energy Recharge substats and high base ATK, and based on it's passive this weapon is good for character like Kujou Sara.
Other than that, it's fall behind Favonius Warbow and Sacrificial Bow just like End of the Line bow for other support/burst type characters.