Diona role in your team mainly cover 3 things: as healer, shield, and elemental particles support. She is mainly used as support for Cryo damage dealer like Ganyu and Kamisato Ayaka in freeze team, though she can also work in other team.
Diona elemental skill (shield) also provide debuff cleanser, making her usable for debuff infested hard content like Spiral Abyss.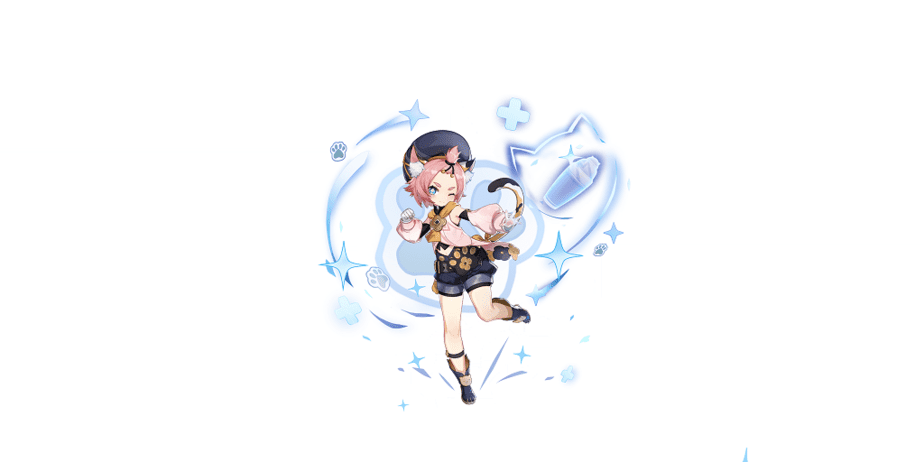 When building Diona, your main focus stats will be HP and Energy Recharge. for Talents, you can focus on both Burst and Skill while ignoring Normal Attack completely.
Talent Priority
Elemental Burst = Elemental Skill > Normal Attack
Weapons
Best weapon for her is Sacrificial Bow followed by Favonius Warbow. Both bow provide capability to boost Diona energy regeneration both for the team.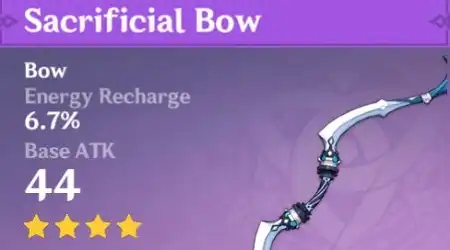 Artifacts
The best choice for Diona artifact is 4 Noblesse Oblige:

4 Noblesse Oblige
(2) Elemental Burst DMG +20%.
(4) Using an Elemental Burst increases all party members' ATK by 20% for 12s. This effect cannot stack.
Other options is combination between 2 different sets. You can mix and match artifact with 2 set: +20% HP (Tenacity of Millelith and Vourukasha's Glow) with 2 set healing increase (Ocean Hued Clam and Maiden Beloved).
2 Vorukasha/2 Millelith + 2 Maiden/2 Clam
(2) HP +20%.
(2) Healing Bonus/Effectiveness +15%
Or just go with both set with +20% HP for max HP increase.
2 Vorukasha + 2 Millelith
(2) HP +20%.
(2) HP +20%.
Artifact Stats
No Energy Recharge from Sand because it's already covered by weapon. Try to get some more from substats.
| Sand | Goblet | Circlet |
| --- | --- | --- |
| HP% | HP% | HP%/Healing Bonus% |
Substats
HP% > Energy Recharge% > flat HP > Elemental Mastery
Best Team for Diona?
Most popular team for Diona is Morgana Team. Consisting of Cryo DPS (Ganyu/Kamisato Ayaka), Hydro enabler (Mona), and Swirl support (Sucrose, Venti, and Kazuha). It's perma freeze team with idea to incapacitating the enemy endlessly while focusing on dealing damage and keep them freezing.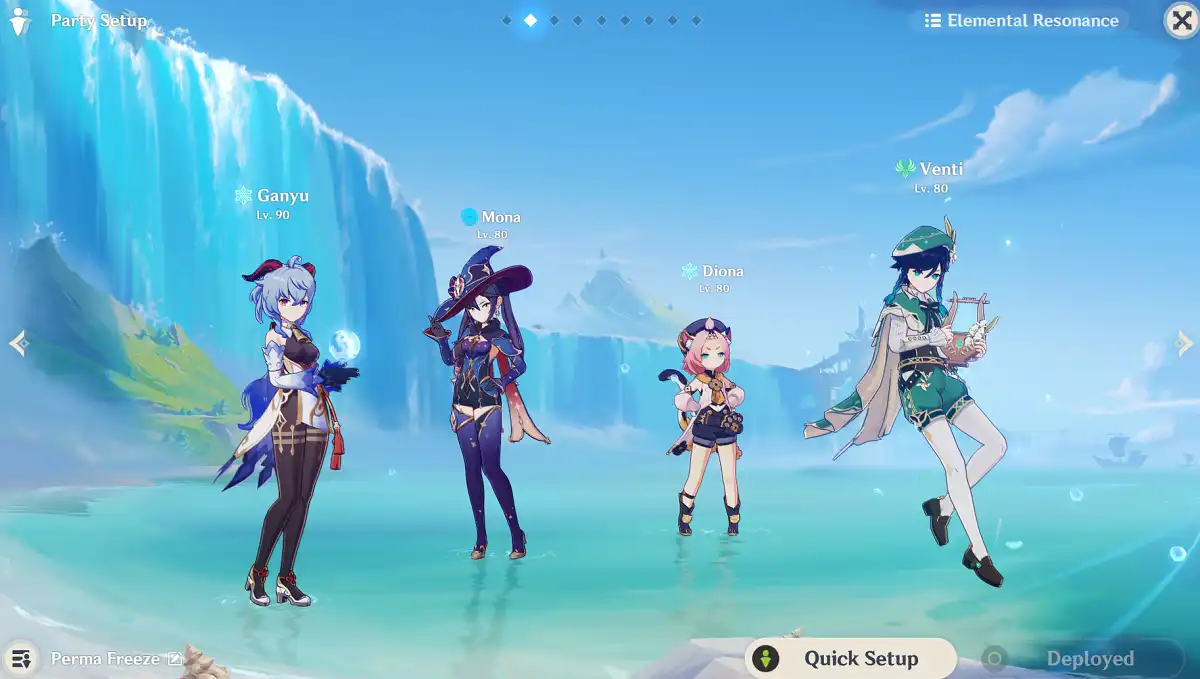 Diona role in this team is all her 3 roles: supporting with shield and debuff cleanser, healing, supporting team energy regeneration, and helping with keep applying.