Neuvillette is 5 star dps hydro character in Genshin Impact. His main source of damage revolves around using enhanced Charged Attack which is supported by his Elemental Burst and Skill.
WHen building Neuvillette, your main focus will be raising Charged Attack first, followed by Elemental Burst or Elemental Skill. His burst and skill deal less damage than enhanced charged attack and most of the time only used to generate Sourcewater Droplets.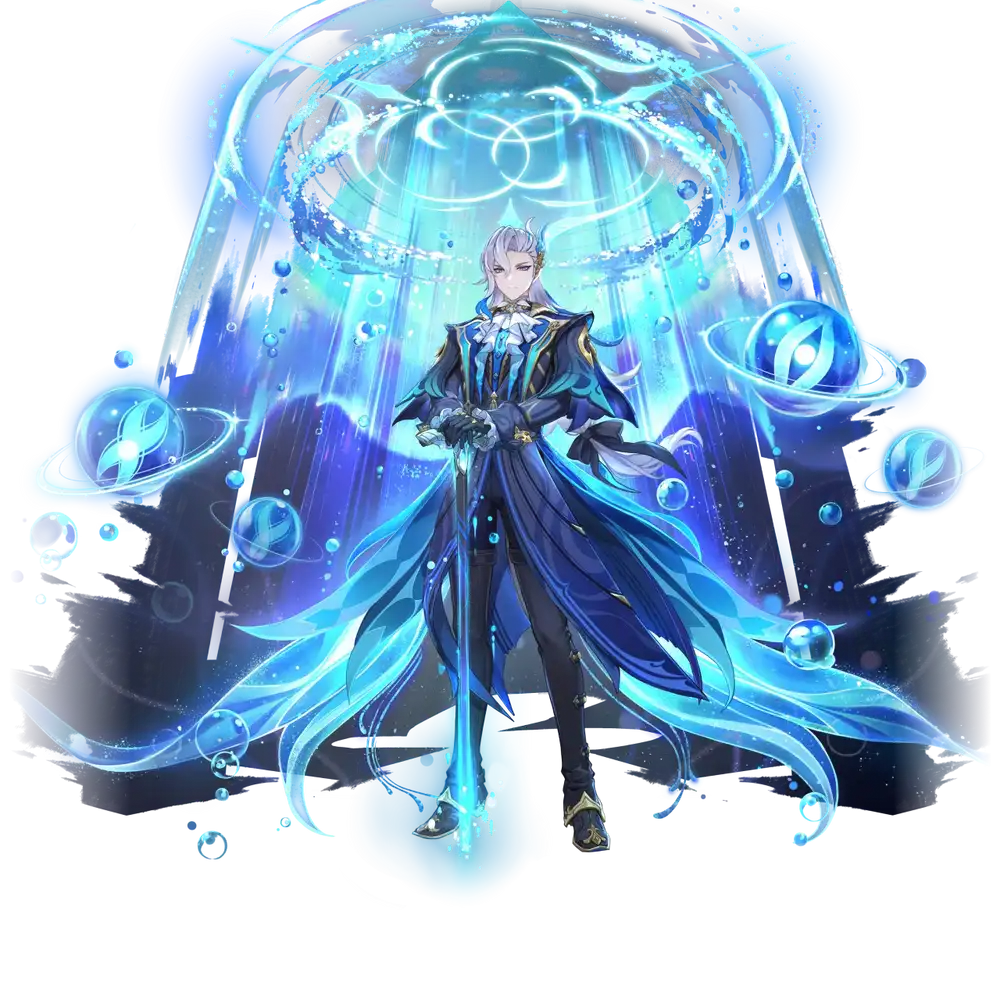 Talent Priority
Normal Attack > Elemental Burst = Elemental Skill
Weapon
Weapon with CRIT and HP takes priority for Neuvilette. Tome of the Eternal Flow is his best in slot from gacha, providing CRIT DMG, HP, Charged Attack DMG increase, and energy.
Sacrificial Jade is his 2nd best, obtainable from battle pass and provide both CRIT and HP.
Last is easy to craft and max refine Prototype Amber with HP substats. For the rest of weapon, just skip and stick with Prototype Amber.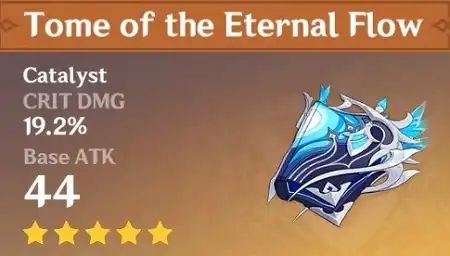 Artifacts
First is Marechaussee Hunter, new artifact from Fountaine:
4 Marechaussee Hunter
(2) Normal and Charged Attack DMG +15%.
(4) When current HP increases or decreases, CRIT Rate will be increased by 12% for 5s. Max 3 stacks.
Second is 4 set Heart of Depth.
4 Heart of Depth
(2) Hydro DMG Bonus +15%.
(4) After using an Elemental Skill, increases Normal Attack and Charged Attack DMG by 30% for 15s.
Or, you can mix and match of following set:
2 Marechaussee Hunter (Normal and Charged Attack DMG +15%)
2 Vourukasha's Glow/2 Tenacity of the Millelith (+20% HP)
2 Heart of Depth/2 Nymph's Dream (Hydro DMG Bonus +15%)
Artifact Stats
| Sand | Goblet | Circlet |
| --- | --- | --- |
| HP% | HP%/Hydro DMG Bonus% | Crit Rate%/ Crit DMG%/HP% |
Substats
Energy Recharge% > CRIT Rate%/CRIT DMG%/HP%
Team for Neuvilette?
Hypercarry Neuvilette teams revolves around buffing Neuvilette personal damage and making him deal most damage of the team. Along with Neuvilette, you can go with other hydro character (Mona, Yelan, Xingqiu), anemo with 4 Viridescent for shred (Kazuha, Sucrose, Venti), and anyone you want for last slot (buff,shield).