Missive Windspear is 4 star polearm with ATK substats. This weapon only obtainable from Genshin Impact 3.1 Of Ballads and Brews event. Unfortunately there's no other way to get this weapon.
A beacon that shows the direction of the wind. Not every idyll carried on the breeze remains a gentle thing…
Within 10s after an Elemental Reaction is triggered, ATK is increased by 12/15/18/21/24% and Elemental Mastery is increased by 48/60/72/84/96.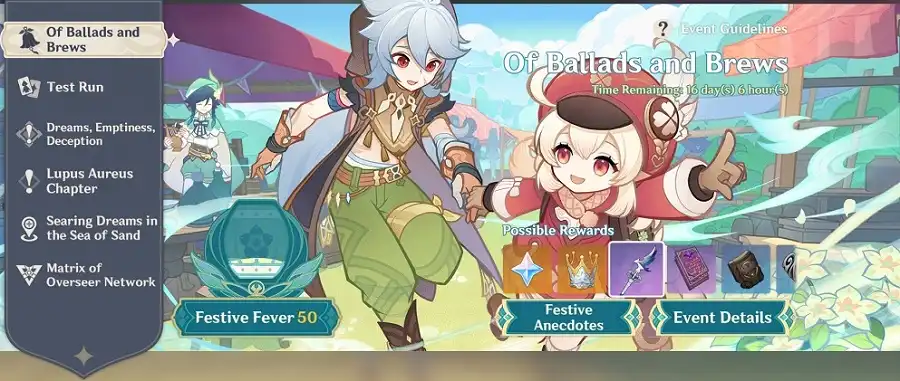 Upgrade Materials
150.000 mora.
Weapon Ascension material: Boreal Wolf's Milk Tooth x3, Boreal Wolf's Cracked Tooth x9, Boreal Wolf's Broken Fang x9, and Boreal Wolf's Nostalgia x4 from Cecilia Garden in Mondstadt.
Common Material 1: Gloomy Statuette x15, Dark Statuette x18, and Deathly Statuette x27 dropped by Black Serpent Knights, Abyss Lector/Herald, and Shadowy Husk.
Common Material 2: Slime Condensate x10, Slime Secretions x15 and Slime Concentrate x18 dropped by all elemental type of Slimes enemy.
Who is Missive Windspear Good For?
Missive Windspear have ATK substats and passive to increase ATK and Elemental Mastery when Elemental Reaction is triggered. It's dps weapon, recommended to use for character that do a lot of elemental reactions in their rotation like Cyno, Xiangling, and Thoma.