Genshin Impact latest update (4.1) bring new story, character, map, and new enemy with it's material drop. One of new enemy is enemy is elite soldier serving under Arlecchino or The Knave. The new enemy is called Fatui Operative with 2 element type: Frost Operative and Wind Operative.
They can be seen alone or coordinating with other Fatui enemy: Skirmisher and Cicin Mages. After defeating Fatui Operatives, they will drop material in a shape of pocket watch with following rarity:
2 star Old Operative's Pocket Watch
3 star Operative's Standard Pocket Watch
4 star Operative's Constancy
This 3 materials are used for new weapon from Fountaine starting from HP weapon Dockhand Assistant, ATK weapon Prospectors Drill, and upcoming 5 star Cashflow Supervision (Wriothesley signature weapon).
If you are checking at Teyvat Interractive map, there's 8 enemy that can be farmed daily. But in fact, there's 15 Fatui Operative enemy available in the entire new Fountaine map, and of course more will be added in the future.
Location 1: Mont Esus East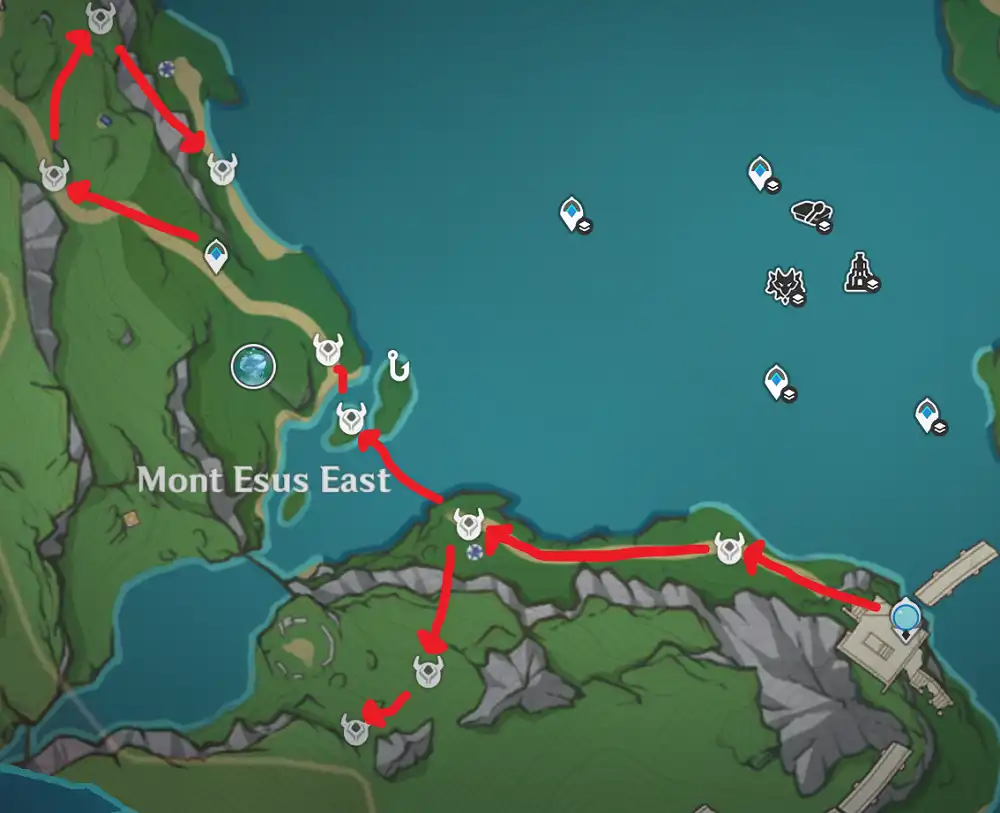 There's 9 operatives that can be found in Mont Esus East area including Yseut the Cold Hand, special fatui operatives boss with much higher HP than other operatives. Defeating Yseut will gant achievement with the same name: "Yseut".
You can start from Statue of the Seven then following route with red line to east, then walk north following the coast. As for Yseut and one more operative, you need to climb a bit to reach them.
Location 2: New Fontaine Research Institute
For second location in New Fontaine Research Institute, there's 5 enemy in this area. You can start by teleport waypoint near body of water, then get all 3 operatives. After that, get those 2 lonely operatives in location far-far away near teleport waypoint in the map.
Location 3: Near Experimental Field Generator (Field Boss)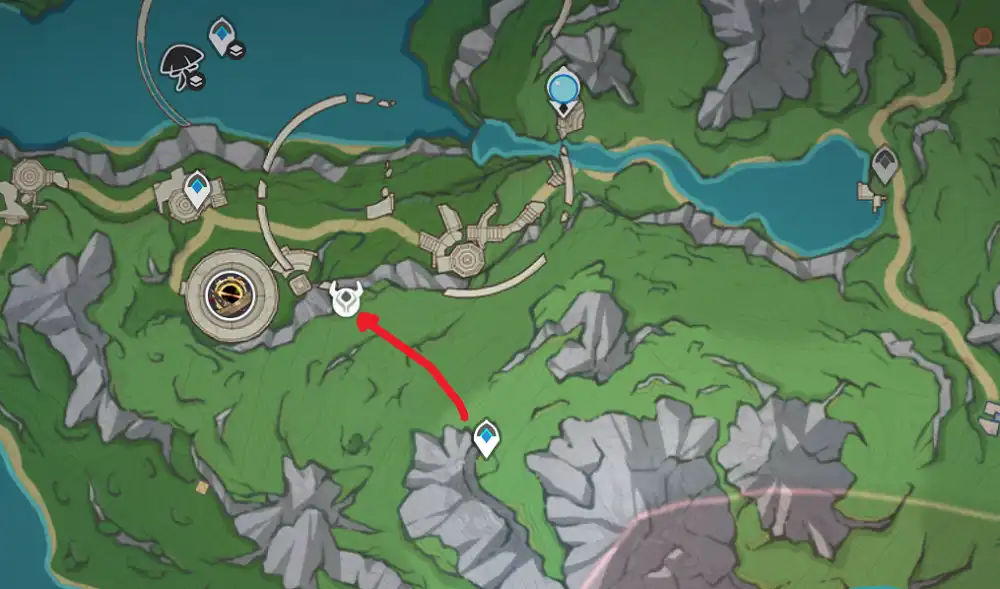 Last Fatui Operatives can be found near new field boss. Head to nearby teleport waypoint, defeat them, and grab your material.