Free VPN services have become the go-to choice for internet users who want to access any content or websites freely and securely. This service is particularly useful for users with high mobility.
Virtual Private Network (VPN) can be used through paid subscriptions or for free. People tend to choose free VPN services as it helps them save money.
Although free VPNs have their limitations, they are still popular among many individuals. This is because free VPN services are considered sufficient to protect one's online activities.
Are you confident enough with the VPN service you are currently using? Here is a list of the best free VPNs in 2023.
PrivadoVPN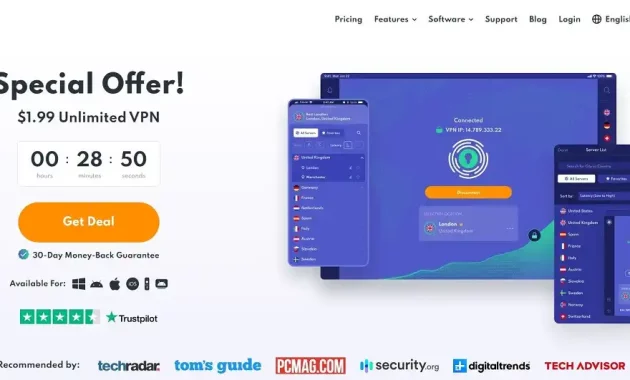 PrivadoVPN is a free unlimited VPN service that supports Windows, Mac iOS, Android, and Android TV devices. It also offers a FireStick application, allowing you to use the VPN with various smart TVs.
PrivadoVPN provides unlimited speeds as long as you stay within the 10 GB data limit. After you have consumed the monthly data quota of 10 GB, you can still use the service, but you will be connected to only one server and experience a speed of 1 Mbps.
This VPN service offers a wide range of server locations to choose from, including Frankfurt, Zurich, Paris, London, Amsterdam, New York, Chicago, Washington, Miami, Los Angeles, Montreal, Mexico City, and Buenos Aires.
ProtonVPN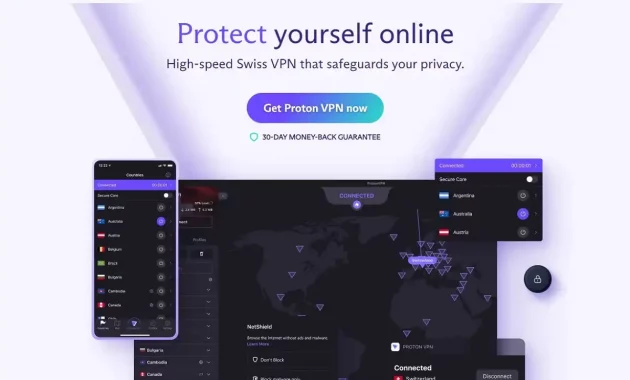 ProtonVPN is a Swiss-based VPN service that offers strong encryption. What sets it apart from other free VPN providers is that it doesn't have data or speed limitations, making it unique.
Users are free to use this VPN for as long as they want and for various online activities. You can use the service on Mac, Windows, Android, Android TV, iOS, Linux, Chromebook, and select routers.
ProtonVPN is renowned for its emphasis on security and privacy, even in its free service. You can browse the internet with confidence while using this free Chrome VPN connection.
Hide.Me
Hide.me is a free VPN application for both PC and Android that provides access to five servers in four countries: one in the Netherlands, Canada, and Germany, and two in the United States (East and West). Hide.me has a good reputation for security.
This VPN service doesn't store any information related to users' internet activities, making it great for privacy. The free version of Hide.me also offers access to 24/7 customer support.
Hide.me supports various operating systems such as Windows, iOS, macOS, Android, Linux, and Fire TV. Interestingly, there are no speed limitations for users.
TunnelBear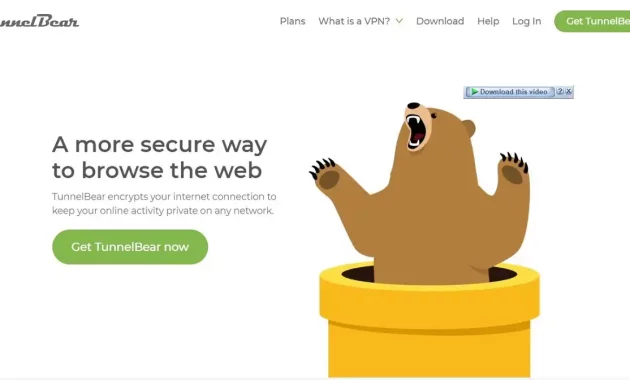 TunnelBear is a VPN service that is suitable for beginners due to its clear, attractive, and user-friendly interface. Its visual style is unique and easily recognizable.
The security and encryption of this service can compete with other providers, and it doesn't restrict user speeds. You can also choose servers in countries such as the United States, United Kingdom, Canada, Germany, Japan, Netherlands, Spain, France, Brazil, India, and Italy.
With this VPN, you can access various streaming services like Hulu, BBC iPlayer, and YouTube. TunnelBear is available for Windows, Mac, Android, Linux, and iOS devices.
WindScribe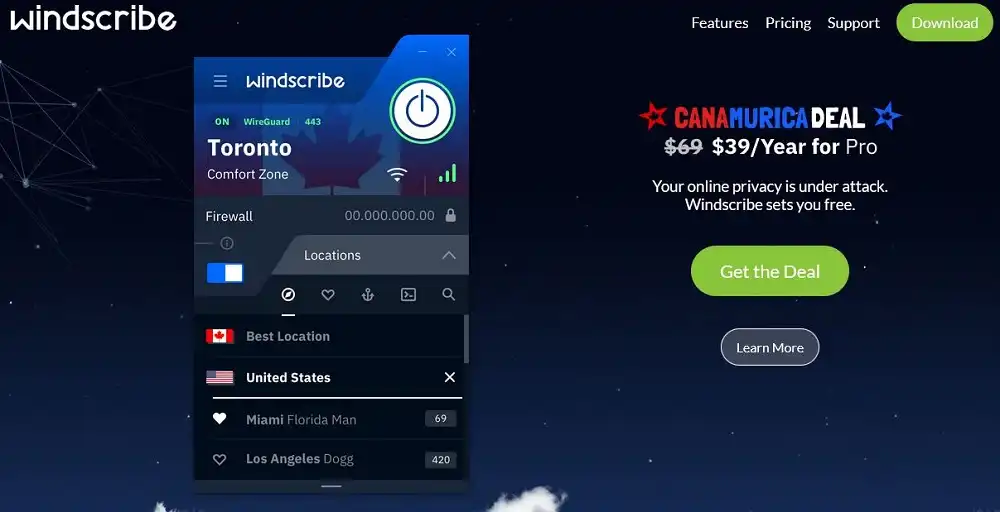 Windscribe is a VPN service that supports Windows, Mac, Linux, Android, iOS, and even FireTV devices. It is user-friendly while being capable of bypassing censorship and enhancing online privacy.
Free VPN users can access 10 servers located in various countries around the world. With this service, you can connect multiple devices to the VPN at the same time.
The free package of Windscribe offers good speeds, which is beneficial for users in areas with limited internet access. However, this VPN service has a monthly data limit of 2 GB.
ZoogVPN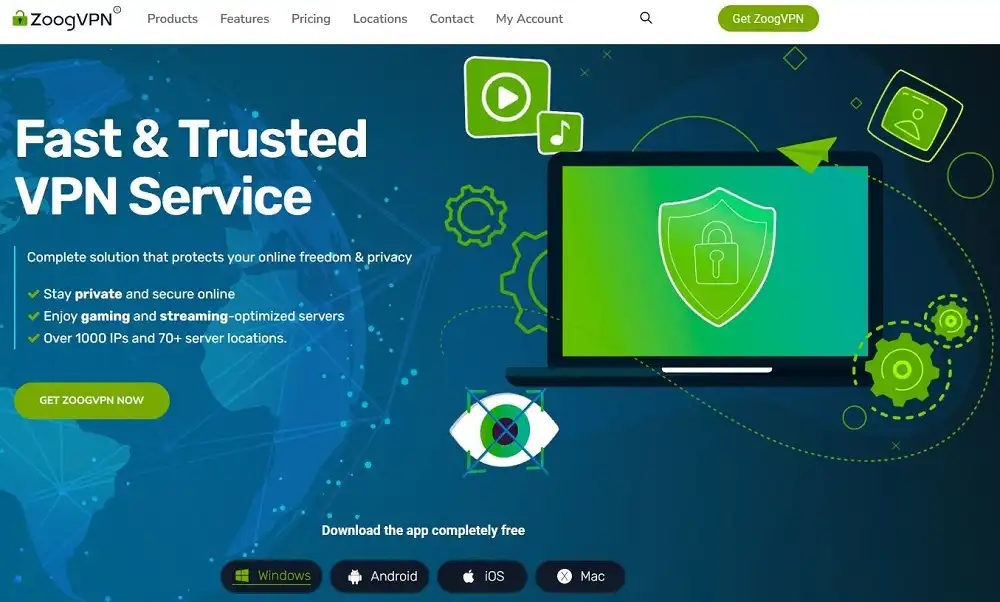 ZoogVPN is a free VPN without registration that offers a range of encryption protocols, allowing users to choose between IKEv2 and OpenVPN. Generally, OpenVPN is considered the standard protocol for security and speed among many VPNs.
If you download the fastest free VPN, you can utilize the kill switch feature. This feature can be enabled and disabled to ensure that all internet traffic will be halted if the secure VPN connection is suddenly disconnected.
ZoogVPN is supported on Windows, Mac, iOS, Linux, Android, AndroidTV, and FireTV devices. The service has a monthly data limit of 10 GB and can be used on only one device at a time.
ExpressVPN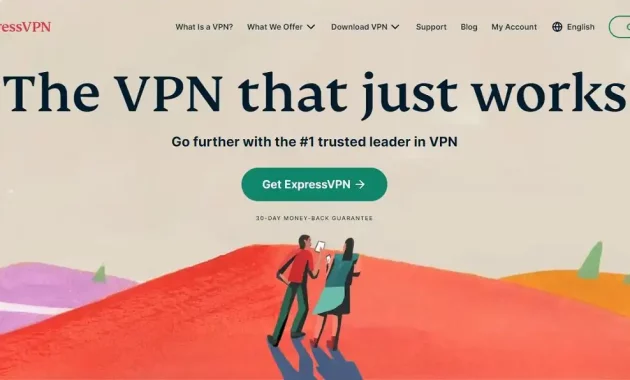 ExpressVPN is a service that boasts a network of over 3,000 VPN servers across 160 locations in 94 countries. This VPN service is one of the pioneers in the VPN industry and is trusted by millions of people worldwide.
The service comes equipped with IP/DNS leak protection and an automatic kill switch (Network Lock) feature. These features ensure that users remain protected even if the VPN connection unexpectedly drops.
ExpressVPN claims to operate under a strict no-logs policy. In fact, the ExpressVPN service has hired a security firm to conduct an audit of its policies.
Those are the best free VPN recommendations for 2023 that can be enjoyed without subscribing or paying. The list above also offers the fastest free VPN servers with a variety of locations in different countries.
However, it's important to remember to exercise caution when using free VPN services out there. While some free VPNs work very well, paid VPNs with premium features are undoubtedly superior, especially when it comes to security and privacy aspects.